First name: Norma
Last name: Sierra Galindo
Age: 67
Occupation: Teacher
List your previous civic leadership experience: Second Vice President of the US Navy League / Imperial Valley Chapter; founding member of Habitat for Humanity / Imperial Valley Affiliate; former board member of the Cancer Resource Center of the Desert; former administrator, Imperial Valley College; former member of the IID Energy Consumers Advisory Committee; member of the Medical Missions of CONDORSOUL
What problem are you going to focus on? I will endeavor to ensure that the IID remains the trustee of water rights in order to distribute water to all water users, whether they are municipalities, industry or agriculture.
Why did you decide to challenge / seek re-election in your respective race? I am extremely disturbed by the threat the Abatti lawsuit poses to water users in Imperial County. This case is now in the appeal process, and I want to make sure that we stand up for these rights and that IID remains the water trustee.
What is your strongest asset? My most important assets are my historical knowledge, my experience on the board of directors, my commitment to Imperial County and the preservation of our way of life, as well as an unconditional dedication to supporting our taxpayers, the users. water and agricultural industry.
Why should voters vote for you? The choice is very clear: a vote for Galindo is a vote for the IID to continue with its fiduciary obligations in the service of all water users and taxpayers. A vote for the adversary is a vote to privatize our water and give control to a group of selfish landowners.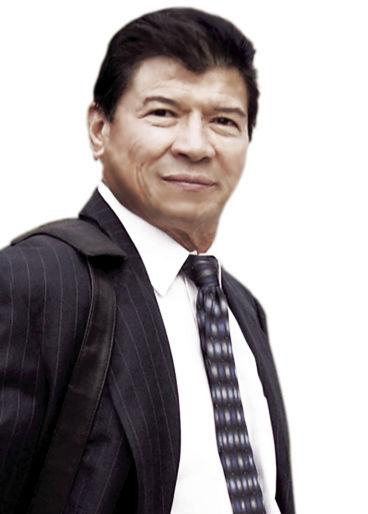 First name: Carlos
Last name: Zaragoza
Age: 69
Occupation: Property tax advisor
List your previous civic leadership experience: Proudest serving the most vulnerable of our citizens with over 20 years of foster care (we care); recipient of the Foster Parent of the Year award; Foster Parents Association officer, Kiwanis Early Risers, American Legion; member of the Chamber of Commerce, Hidalgo Society, NAACP and Old Fruit Tramps.
What problem are you going to focus on? Protect the current sophisticated rights of agribusiness, reduce electricity tariffs by identifying efficiencies and technological advancements, clean up inflows to the Salton Sea, prioritize the cleanup of the Salton Sea. Eliminate unofficial policies that favor the employment of family, friends and family friends (nepotism). Professionalize the organization by requiring experience and / or training for the position sought.
Why did you decide to challenge / seek re-election in your respective race? Lifetime of business management experience, effective use of GI Bill benefits – graduate with distinction, service to country and community engagement, plus experience as a team leader in auditing regulated utilities, knowledge intimate with our local economy and agribusiness, along with a strong work ethic is a perfect fit for me as Director of IID.
What is your strongest asset? The ability to analyze problems, take corrective action, a 50 year professional career in business, auditing skills allowing me to analyze financial statement systems and information critically. I have my finger on the pulse of the community. 100 percent dedication of my time. This is not a part-time position.
Why should voters vote for you? As a confidential employee of the State Equalization Board, I went through extensive background checks. As a foster parent, I and all of my family have gone through intensive background checks: i.e. no records of drug abuse, alcoholism, sexual abuse, violence, money management problems. I have a strong sense of ethics.