[ad_1]
SELAH, Wash .– On an April morning breeze, Gary Bryant uses what looks like a bent fork to fish for tumbleweeds in a canal near Selah.
It's a familiar task, he said, gesturing to a chain-link fence containing the burnt remains of many tumbleweeds. Sometimes tumbleweed tangles are so big that a backhoe is needed to remove them.
"We've already filled it up," said Bryant, pointing to the 6-foot-tall enclosure. And with the wind blowing, he plans to pull more weeds from this part of the Naches-Selah Irrigation District's canal system.
Bryant is a water patroller – also known as the ditch rider – with the Irrigation District. He and others patrol the hundreds of miles of irrigation canals and pipelines in the county, making repairs, keeping water flowing and ensuring water users get exactly what they pay for.
It is a job that varies the parts of a construction worker, plumber and customer service representative.
Ditch riders are assigned to specific sections of an irrigation canal system. As the name suggests, an important part of the job is driving along the canals, looking for anything blocking the water flow, as well as monitoring the canal level and water usage.
The Naches-Selah District has five patrol boats covering its 11,000 acres and over 50 miles of open canals and underground pipelines, delivering water to 1,700 customers.
Bryant, who has been working for 26 years, started out as he sought a job with better benefits than he had in logging. His wife worked at a bank and a ditch rider told her the district was hiring.
Starting part-time, Bryant managed to secure a full-time job as one of the Five Ditch Horsemen. It's a job he said that suits his personality.
"I love to be outside," said Bryant. "I couldn't be inside."
Clayton Bohlke, the water master of the Sunnyside-based Roza Irrigation District, started out as a ditch rider almost by accident when he applied for a position there.
"When I was younger I was looking for a job and I came from an agricultural country, so I kind of had a sense of what it was," Bohlke said.
After 19 years of ditch driving, Bohlke was promoted to Water Master in 2004, and tasked with 13 Ditch Horsemen who span a district stretching from Selah to Benton City, with hundreds of miles of canals, diversions and pipelines.
During the irrigation season, ditch riders run along the canals, observing the water level and making adjustments, either by opening or closing the canal gates. Bryant said it was done by hand, with a ditch rider going to each door individually, but now the doors can be operated from the district office.
Part of the job is also to make sure that customers take in as much water as they are allowed.
On the Roza, the ditch operators monitor the meters measuring the water consumption by the customers. Scott Revell, the district manager, said ditch runners will eventually have computers fitted in their vehicles or upgraded portable devices that can quickly relay information from the field counters to the main office.
In the Naches-Selah district, Bryant said patrollers used plates to restrict the flow into a property, ensuring guests were getting the right amount of water.
Ditch riders also make sure nothing is blocking the canals, which could starve downstream users of water while causing upstream flooding. This means pulling up loose weeds, as well as mowing the banks of ditches and spraying algae and moss into the canal.
And sometimes that means fishing for things that really don't belong in the canal.
"There was a girl who was mad at her boyfriend, and she took her brand new truck, parked it by the canal, and shoved it inside," said Bryant.
Another time, a teenager got too close to the edge of the canal with his father's all-terrain vehicle, causing the four-wheeler to fall into the water.
Bohlke had to contend with his share of cars in the Roza, many of which were stolen vehicles abandoned in the waterway.
Ditch riders also occasionally find bodies in the canal. Bohlke said he found five or six in his day.
Bryant considers himself lucky not to have found any bodies, which he says is his worst nightmare. But he had to chase away people who think of the canal as a swimming pool.
The canals can be dangerous, Bryant said, between the fast moving water and the tunnels through which the water passes in places.
Harter and Revell said the ditch riders also serve as the district's first line of contact with customers. Ditch riders get to know the landowners who use the water, they said, and develop a working relationship with them over the years.
"In reality, the ditch rider is really where customer service meets the road with our farmers," Revell said.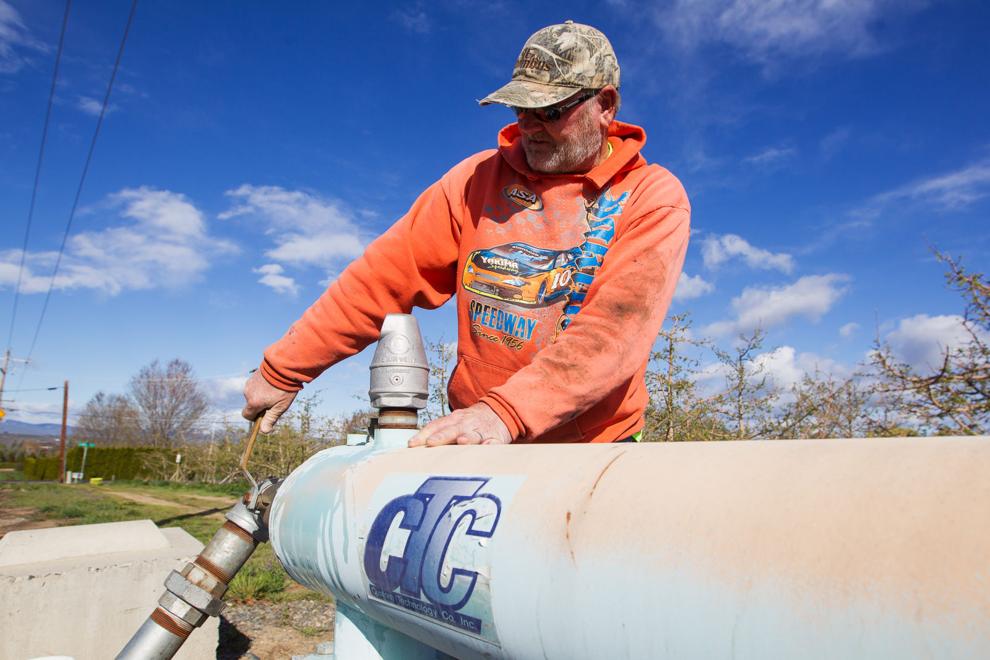 Ditch riding isn't a 9-to-5 job, said Bryant. He was called in at midnight to deal with system leaks or other emergencies.
The job also doesn't end when the water is turned off in the fall.
"Winter is the busy season," Revell said. "It's a race against time.
During the winter months, ditch operators perform canal repairs, replace faulty equipment, repair canal linings and other tasks along the canal that need to be done while there is no water in the system.
While the technology can automate some aspects of irrigation, canal operators say it won't replace ditch riders for the foreseeable future.
"It just frees them up to do their other chores," Harter said.
[ad_2]