The Skiers will play for the district title this weekend after beating Grand Valley on Tuesday night, 69-38.
After going undefeated throughout the regular season, Aspen High School's men's basketball team were the absolute champions of the Western Slope League. Now they're playing for the district tournament title and a bid for the state tournament in the coming weeks.
Aspen's defense protected its slow-to-start offense, allowing just six points in the first quarter as the Skiers scored 14. The first six points came from Alex Alegria. — four on free throws.
Both teams upped the ante in the second quarter as the Skiers beat the rate by 20 points per frame. They led at halftime 36-18.
The Skieurs put the game aside for good by allowing only three points in the third quarter, once again giving up only one field goal. At the end of the inning, Aspen led by 28. Senior Braden Korpela already had 19 points.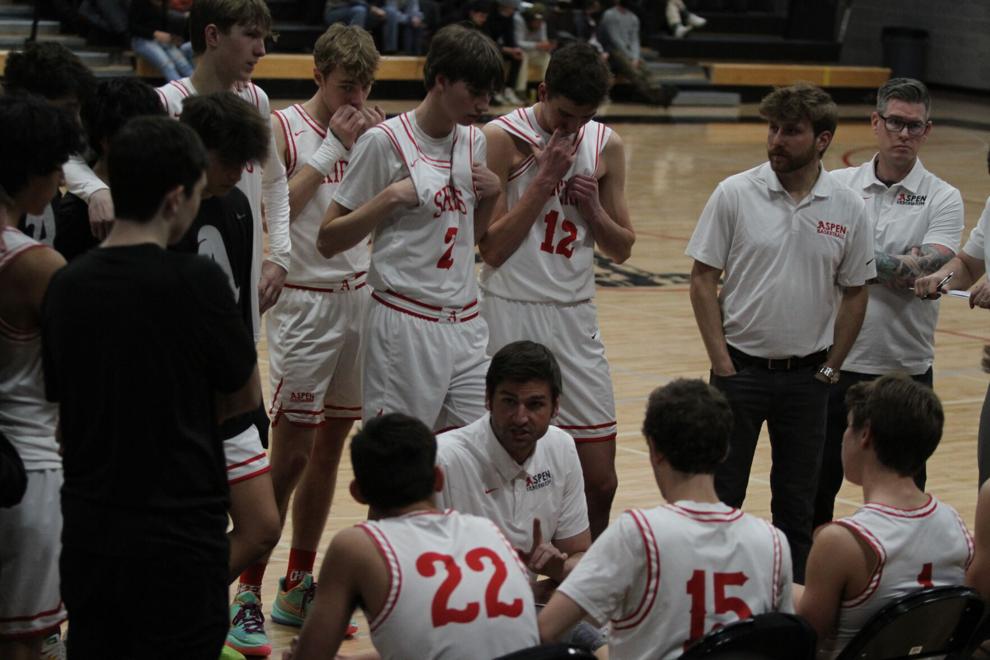 Aspen had already beaten Grand Valley 65-39 on January 29 at home. The Cardinals were just one of 19 victims to fall to the Skiers in the regular season, and one of 15 to fall by a 20-point excess. The Skiers were the only undefeated team in Colorado's 3A classification. Three teams – Centauri, St. Mary's and Colorado Academy – each suffered a loss.
Skiers are almost guaranteed a trip to the regional tournament, regardless of their performance at the district tournament. Skiers ranked No. 4 can earn a spot by finishing first or second in districts, but the rest of the 32-team bracket will be filled based on ranking.
Districts will continue at the neutral-site Grand Junction Central High School beginning Friday. In the district semifinal, Aspen will face Coal Ridge, who beat Gunnison in a 51-48 thriller to Gunnison to advance. With a victory on Friday, Aspen will play in the district final on Saturday.
The Skiers previously beat Coal Ridge 74-56 just a week ago in New Castle to clinch their unbeaten regular season record. Although the final score was spread 18 points, the Titans scored a season-high 25 points against Aspen in the fourth quarter.
The regionals will be played next week with the state tournament taking place March 10-12 at the University of Denver.